August 31st, 2014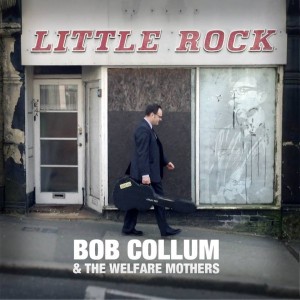 "A new ten song CD from Bob and the Welfare Mothers, 'Little Rock', is due for official release at the end of the year (on Harbour Song Records) featuring nine great songs penned by Bob, plus the fabulous 'Superdome' written by Marianne, advance copies will soon be available for purchase at live shows."
Gee thanks, Bob…. & perhaps pedal steel master Allan Kelly
Filed under
general
|
Comments Off

on Wowee, one of my songs made the cut to Bob Collum's 'Little Rock' album
August 20th, 2014
Friday 22nd August
MARIANNE HYATT
Deep Southern Songstress from Austin Texas. If you blinked you'll have missed her as Richard Linklater's 'Late Night Pickup' during his cult film 'Slacker'. She has fronted Dragstripper, Temple of Sound, Anarchistwood and Country Dirt, which was once London's hottest new grabass bluegrass C&W outfit since Gary P. Nunn came to town. She's equal parts Patsy Cline, Janis Joplin and Jim Morrison, and has sung with The Frogs at ATP, as well as with Bill Callahan during Meltdown Festival. She writes and plays platonic lovesongs to sexworkers, country reggae odes to schizophrenic madames and protest tunes to natural disasters… a walking triumph of lost causes & no-longer living legends.
"Country Dirt is London's premier country+bluegrass band, fronted by Texas's very own and very striking Marianne Hyatt" – Gary Crowley, BBC London
….adding aural shooting stars and neon fire to the roadhouse vibe –
Gavin Martin, The Mirror
"Think Burrito Brothers' dirty sister" – Tim Perry, The Windmill

SON OF PSYCHOYOGI (Chris Ramsing)
Solo project from frontman of "Leftfield Antipodean Punk Jazzers" Psychoyogi…Acoustic songs with a classical,
jazz and folk influence. Medieval Punk Folk with onions.
Chris Ramsing is guitarist vocalist and song writer for Psychoyogi who have just released their latest album Chase the Bone featuting Tim Smart trombone, Jonas Golland, drums and David Rees, bass. Produced by
Paul Gilbert. www.psychoyogi.com
www.soundcloud.com/psychoyogi
ALEX CAMBRIDGE
Listing artists such as Tori Kelly, John Mayer, Neil Diamond and Brandy as her key musical inspirations, this 19-year-old singer/songwriter/producer/multi-instrumentalist has featured on platforms such as Westwood TV and BBC Radio 1 Xtra. Her music is a perfect blend of R&B, Pop and Acoustic inspired songs that reflects her musical journey, passion and lyrical ability beyond her years.
https://www.facebook.com/alexcambridgemusic
LAMONT JUNIOR
21 year old Birmingham born Lamont Junior is a Jazz/Pop singer with a signature soothing, deep tone. Musicality runs in the family as his grandfather is an original member of the platinum selling group UB40.
Lamont's most recent release, "Slip (The Moment You Left)" is a great example of his talent and versatility. Bending and blending genres, Lamont can be heard singing Pop one minute, then Jazz or R&B the next.

SETH CORBIN
Punk/anti folk musician and one man band.
'I tap my foot a lot and sing songs about things that make me sad.'

Bohemia Hackney
unit 2 Bohemia place,Mare st , Hackney, E8 1DU
Filed under
general
|
Comments Off

on "…mo great free entry eclectic acousticish shenanigans opp Hackney Central station…"